"When you have technology, capitalize on it.  However, don't rely on it!"  Those are some of the best words of advice I can give you when it comes to technology.  As preppers, we must not shun technology as it can be very advantageous for prepping (e.g. – night vision).  However, when you come to a point of where you rely on it, it can be a double edge sword.
With this small and cheap (<$5) tool, you can carry and access prepper knowledge and tools almost anywhere you go!  This my friends is a good use of technology!
USB Drives are incredible for storing large amounts of information and having it be transportable.  It can be accessed easily on any PC or Mac computer.  However, how about accessing a USB on an iphone, ipad, or android phone/tablet?  That's where these cheap little beauties come in.  For as little as $4, you can have an adaptor that lets you read the content of a USB disk on your phone.  Depending on how keen you are with what information to store, the USB disk as an every day carry can have many useful purposes:
Maps
Communication programming software
Phone Numbers
Standard Operating Procedures for your prepper team
and more!
USB 2.0 Female to Micro USB for Android phones and tablets
USB 2.0 Female to iphone and ipad lighting connections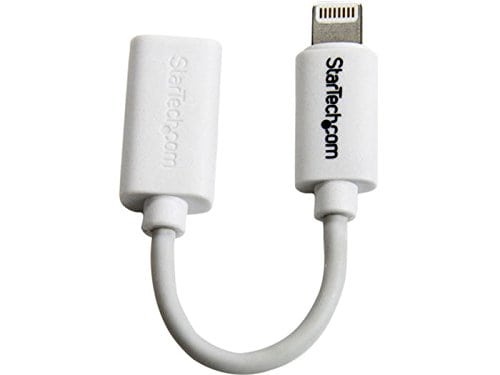 As always, makes sure you virus scan your USB disk frequently and password protect it if at all possible.