A friend of mine recently attended a local conference with speaker Perry Stone.  One of the most interesting topics was the use of Ebola as a weapon by terrorists.  When we think of weaponized Ebola, we think of some high-tec way of distributing the virus in the air or water supply.  For a terrorist willing to sacrifice their own life, the deployment is much more simple.
Perry stone told the conference attendees that he has three sources at high levels within the government: two within DHS and one within the CDC.  All have confirmed that there is chatter of suspected terrorists inflicting themselves with the Ebola virus and then traveling to the US to infect others.  Again, this information is anecdotal and twice removed from the so-called "sources".  However, when logically thinking about how terrorists operate, it's a frightening reality.
Let's review some facts:
There are 250 million Muslims in sub-Saharan Africa.  That is 1/5 of the entire world's population of Muslims.
AND radical Islam is spreading quickly throughout those countries.  In fact, Nigeria with 60 million Muslims has already adopted Sharia law throughout many of its northern states.  What this means is that we have a very large population of Muslims who will continue the trend of radicalization and hatred towards the western world.
Ebola is spreading rapidly throughout many of the sub-Saharan countries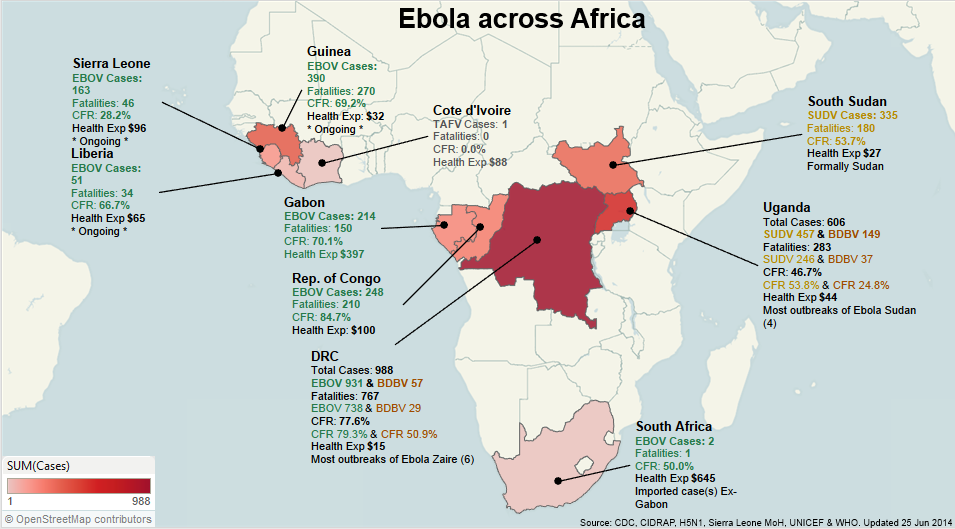 Take Ebola patient zero in the US.  He traveled freely from Liberia to the US.  Since the incubation period of the virus is up to 21 days, people can appear healthy and board planes in these countries.
And last but not least – Terrorists are willing to give up their own lives to kill others in the name of Allah
To a normal person, the thought of self-infliction with Ebola sounds mad.  However, for a terrorist, it means glory in the name of Allah.
So let's put this threat together and see if it's credible:
We have several Muslim dense countries within Africa, and radical Islam is spreading quickly through the region.
It just so happens that many of these countries are out of control with Ebola infections.
Many unconfirmed terrorists have VISAs which allow them to travel freely from these countries into the US, and there is little restrictions in these countries in terms of inbound and outbound flights.
Terrorists are willing to kill themselves in the name of Jihad.
It seems VERY credible to me that a terrorist would self-infect themselves by finding individuals infected with ebola, thereby weaponizing themselves.  So long as they are not on the terrorist watch list, they can board a plane and make their way to the US.  From there, they can wait until they get symptoms and start purposefully infecting others in highly populated areas.  Why would they want to put themselves through that agony though?  Well, perhaps some can deal with the pain until death, but perhaps some of them will commit suicide when the symptoms become unbearable or they are no longer mobile.
Will this threat really manifest?  With Black Friday shopping and the Christmas season coming up, it seems very easy to find densely populated areas to infect.  However, any major city can be a target at any point in time.